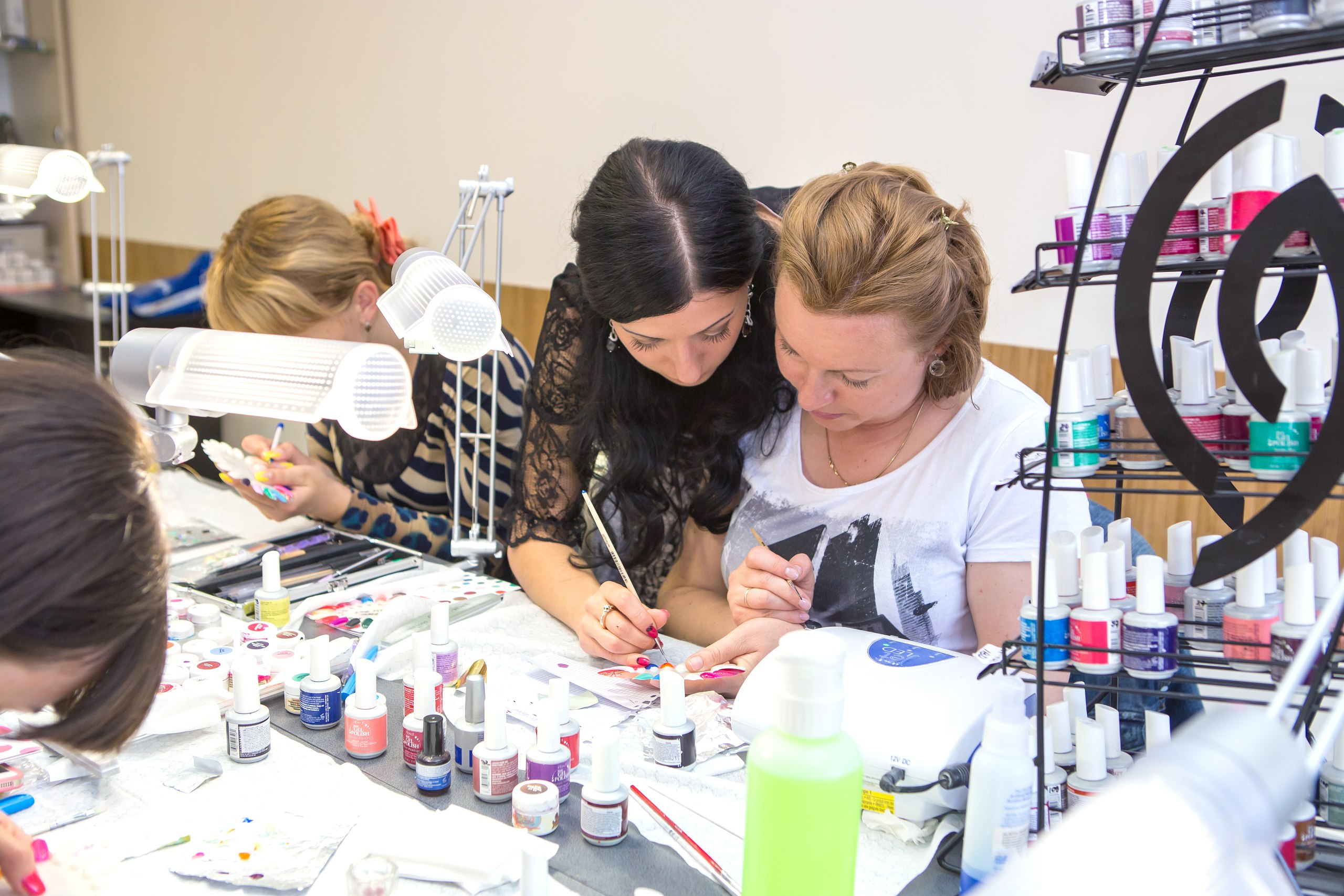 Training
Actually, to learn to do the correct and beautiful manicure is not so difficult as can seem at first sight. It is just necessary to love really this work and to be given it completely. The courses of the nail extension in Kiev, that I conduct, teach you to understand the main technicians and to imagine ready result.
The training center "Viktori" invites you to courses in manicure, nail extension, professional development, an art painting, the Chinese painting, and acrylic and gel design and to many other! You learn about everything in our center:
about types of manicure,
materials and tools,
disinfection and sterilizations of working space and tools.
And then you will practice in it. We train not only the beginning fans, but also skilled masters who seek to be improved. And, as it is known, "perfection doesn't have a limit"; after all, the higher your qualification the more positive "responses" and grateful clients.
Almost all over the world women know about the beauty of the modeling of nails — Kiev is not an exception. The women of fashion in Kiev always look stylishly, and they have always an excellent manicure. And you can become the founder of this beauty and style, you need only to register for courses of nail extension. On trainings diligent students learn what materials for nail extension, their distinctive features and characteristics exist. The skilled trainer will tell how it is correct to work with them, and also about the main rules of manicure. The hardware manicure, hot manicure, an art painting, professional technicians of performance of manicure — all of this and much more another waits for you on our courses.
The desire to know the new trends move the modern ladies. And, having been trained, it is possible to continue to work in this direction or to be engaged in design as a hobby. Level and subject of courses can be chosen depending on your requirements: beginning from basic and finishing with the highest level of skill. Theoretical lessons are always followed by the practical.
The manicurist can also be called a psychologist — he is in constant contact with people. Communication, the understanding and close contact are considered as very important aspects in this difficult business. It is important to be able to listen, guess mood of the client and to help to decide on color and drawing. And it comes with experience, or is transferred by the skilled teacher.
Come on our fascinating, and to too time very useful courses! And who knows, maybe in a couple of years, exactly you and your works will bewitch modern and stylish women!
Master teacher Alla Kravchenko!